Welcome to ELIXIR Slovenia
ELIXIR unites Europe's leading life science organisations in managing and safeguarding the increasing volume of data being generated by publicly funded research.
It coordinates, integrates and sustains bioinformatics
resources across its member states and enables users in academia and industry to access vital data, tools, standards, compute and training services for their research.
ELIXIR is an inter-governmental organisation which builds on existing data resources and services within Europe. It follows a 'Hub and Nodes' model, with a single Hub located alongside EMBL-EBI in Hinxton, Cambridge, UK and a growing number of Nodes located at centres of excellence throughout Europe. Governments and ministries of countries are members of the ELIXIR consortium, and the scientific community in each member country develops their national Node.
ELIXIR Slovenia (ELIXIR-SI) is a Slovenian node of ELIXIR coordinated by University of Ljubljana, Faculty of Medicine. ELIXIR-SI members are many other leading Slovenian research organizations. ELIXIR-SI is actively upgrading the existing and is establishing new infrastructure in the Slovenian research area through three pillars: (1) national infrastructure for obtaining high-density data with high-throughput laboratory technologies (genomic technologies), (2) a central national data node for life sciences and (3) center for education and training in life sciences (usage of bioinformatic tools, analysis and services). The research infrastructure upgrade is funded by European Regional Development Fund and by the Ministry of Science, Education and Sports and is expected to be finished in mid 2021.
From 21st to 25th od November 2022 we have successfully hosted IAEA Regional Training Course on Next Generation Sequencing (NGS) using Illumina Platform. Participants from…
Read more »
In July 2022, Ott Oopkaup from ELIXIR Estonia and NCC Estonia successfully mentored the setup and knowledge transfer of the national Galaxy in the ELIXIR…
Read more »
Dear, ELIXIR-SI Community for Systems Biology on Tuesday 14.6. at the Faculty of Computer and Information Science organizes a workshop on tools of systems…
Read more »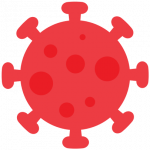 An important source of data for COVID-19 research is also data collected through EGA (European Genome-phenome Archive) and ENA (European Nucleotide Archive) services.
>> Read more
#ELIXIRvsCOVID19 on Twitter:
Machine learning methods are drivers of change in life sciences and biomedicine. Yet, only a few biomedical professionals understand the basics of data science, and even fewer engage in building models using their data.
Our other services include computation modelling and simulation, generation of -omics data, next-generation sequencing (NGS), DNA-microarrays and theoretical simulation.
ELIXIR Slovenia
University of Ljubljana, Faculty of Medicine
Vrazov trg 2
1000 Ljubljana