Bioinformatika
Nacionalno podatkovno vozlišče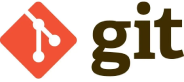 za podatke iz različnih področij ved o življenju


v sodelovanju z drugimi komplementarnimi infrastrukturami
HPC, ki ga sestavljajo CPU vozlišča z 265 jedri in GPU vozlišča NVIDIA A100 80G

European Genome-phenome Archive (EGA)
EGA je storitev za trajno arhiviranje in deljenje osebnih genetskih in fenotipskih podatkov. Gre za distribuirano storitev, ki omogoča deljenje in izmenjavo podatkov čez državne meje.
Vsaka sodelujoča država ima svoj Local-EGA, lokalne (državne) EGA pa medsebojno povezuje osrednji EGA (Central / Main EGA). Nekateri Local-EGA so že vzpostavljeni, npr. v nordijskih državah. ELIXIR-SI postavlja nacionalni Local-EGA, ki je financiran iz nacionalnega infrastrukturnega projekta ELIXIR-SI RI-SI-2. Slovenski Local-EGA bo polno operativen 2024, prva različica pa bo predvidoma dostopna že konec leta 2023.
Local-EGA je nacionalna zbirka občutljivih osebnih podatkov, ki so rezultat -omskih (-omics) analiz. Local-EGA vam omogoča, da shranite občutljive podatke v lokalne arhive in tako sledite nacionalnim smernicam za shranjevanje takšnih podatkov. Local-EGA omogoča tudi mednarodno izmenjavo metapodatkov, ki se nanašajo na podatke v lokalnih arhivih. Metapodatki se shranijo v osrednji EGA in so na voljo vsem, ki bi radi ponovno uporabili podatke, shranjene v drugih državah.
Uporabniki lahko dostopajo do izmenjanih metapodatkov preko glavnega portala EGA. Na portalu lahko uporabljajo iskalnik EGA za iskanje po podatkih, shranjenih v nacionalnih arhivih v sodelujočih državah. V Local-EGA lahko uporabniki najdejo in prenesejo informacije s pomočjo Local-EGI API, prav tako lahko vzpostavijo lastne storitve, ki temeljijo na dostopnih podatkih in uporabljajo Local-EGI API.

European Nucleotide Archive (ENA)
Evropski arhiv nukleotidov (ENA) je zbirka podatkov, ki jo vzdržuje EMBL-EBI. V arhivu so eksperimentalni delotoki, ki temeljijo na sekvenciranju nukleotidov. Delotoki v ENA običajno vključujejo izolacijo in pripravo vzorca, pridobitev rezultatov sekvenciranja z ustrezno napravo in bioinformatsko analizo rezultatov. Vse informacije iz delotokov so v ENA zapisane v podatkovnem modelu, ki pokriva vhodne informacije (vzorec, eksperimentalni načrt, nastavitev naprave za sekvenciranje), izhodne podatke iz naprave (rezultati sekvenciranja – reads, traces – in ocena kakovosti sekvence) in rezultate interpretacije (sestava genoma – assembly, mapiranje, funkcionalna anotacija). Do podatkov v ENA lahko dostopamo preko brskalnika z iskalnimi orodji in preko API. Prav tako lahko izvedemo prenos datotek s podatki velikega obsega.
ENA je del raziskovalne infrastrukture ELIXIR in je eden od temeljnih podatkovnih virov za ELIXIR (Core Data Resource).
Viri podatkov za ENA vključujejo vnose neobdelanih podatkov in sestavljenih sekvenc, anotacijo na osnovi sekvenciranja majhnega obsega, pridobljene podatke iz večjih evropskih centrov za sekvenciranje, ter izmenjavo informacij z organizacijo International Nucleotide Sequence Database Collaboration (INSDC). Predložitev podatkov o nukleotidnih zaporedij je zdaj obvezna pri objavi raziskovalnih rezultatov, prav tako jo zahtevajo ustanove za financiranje raziskav. Vnosi podatkov v ENA so lahko v različnih razredih in formatih. Aktualne spremembe storitev in razvoj arhiva lahko spremljamo na spletni strani ENA News in z vpisom na poštni seznam ENA.
| | |
| --- | --- |
| Raziskovalna oprema projekta ELIXIR-SI RI-SI-2 | |
Stikalo Dell S4128T-ON, z 28x 10 Gb/s RJ 45 priključki in 2x 100Gb/s QSFP28 priključki, je namenjeno hitri povezavi med lokalno hrambo podatkov in strežnikom za lokalno obdelavo podatkov ter oddaljenimi sistemi za analizo.

ELIXIR infrastruktura na IJS vključuje dva strežnika za lokalno hrambo podatkov, vsak ima 20x 12 TB HDD in 4x 240 GB SSD, 1x 24 jederni CPU in 256 GB pomnilnika, ter hitro 100Gb/s mrežno povezavo, na katerih teče programska oprema Ceph Storage cluster. Vključuje tudi en strežnik za lokalno analizo podatkov (in posredovanje nalog na oddaljene in obstoječe strežnike), ki ima 1x 32 jederni CPU in 64 GB pomnilnika, 2x 800 GB SSD in 2x 4TB HDD, ter hitro 100Gb/s mrežno povezavo. Operacijski sistem na strežnikih je CentOS Stream.
Celotna infrastruktura je vključena v osrednji sistem instituta, kjer je dostopna kot podatkovno polje in računska vozlišča superračunalniškega sistema (oz. je mrežna oprema del te infrastrukture). Oprema je prednostno na voljo uporabnikom ELIXIR z IJS in konzorcija, uporablja pa se tudi kot del IJS infrastrukture (izkoriščenost 98%). Uporabniki ELIXIR lahko hkrati uporabljajo tudi podporno in sorodno infrastrukturo IJS, omogočamo pa jim tudi dostop in podporo preko Slovenskega nacionalnega superračunalniškega omrežja SLING na ekvivalenten način kot za gruče in podatkovna polja ARNES in HPC RIVR.
Primarno se oprema uporablja za evalvacijo novorazvitih metod strojnega učenja in njihovo uporabo na problemih iz medicine in znanosti o življenju. Gre za metode strojnega učenja iz dveh velikih skupin: metode za napovedno razrščanje in napovedovanje strukturiranih vrednosti in metode odkrivanja enačb za avtomatizirano modeliranje dinamičnih sistemov. S temi metodami, še posebej z metodami iz prve skupine, analiziramo različne vrste podatkov v kontekstu medicinske diagnostike in prognostike, modeliranja celičnih procesov in modeliranja aktivnosti spojin za virtualno presejalno testiranje spojin pri razvoju novih zdravil. Izpostaviti velja delo na analizi podatkov o pacientih s COVID-19 (ali sumom na to bolezen), kjer naloge diagnostike in prognostike naslavljamo v okviru projektnega sodelovanja s Kliničnim centrom v Ljubljani.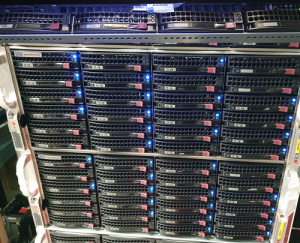 Lenovo CE0128TB omrežno stikalo ima 24 × 1 GB RJ-45 podatkovnih vhodov ter 4 × 1/10 GB SFP/SFP+ mrežni modul. Stikalo omogoča hitro mrežno povezljivost strežnika.
Srednje zmogljiv 2U strežnik Lenovo ThinkSystem SR650 (Xeon SP Gen 2) ima dva Intel Xeon Gold 6248R procesorja, vsak s 24-imi jedri (3.0 GHz), 256 GB delovnega spomina RAM (TruDDR4 2933 MHz RDIMM) ter diskovni sistem IBM FlashSystem 5030 Hybrid Flash System 64G-C, neto kapacitete 100 TB. Strojno opremo smo namestili in vključili v delovanje IT sistema KIS. Narejene so bile potrebne fizične in logične povezave med obstoječim sistemom in sistemom ELIXIR, ki omogočajo varno dostopanje uporabnikov. Zaradi hkratne uporabe več uporabnikov z različnimi zahtevami napram delovanju sistema je strežnik mogoče uporabljati preko nameščene virtualizacijske programske opreme, ki smo jo izgotovili z lastnimi sredstvi KIS.
Strežnik je namenjen intenzivni numerični in grafični obdelavi podatkov na LINUX platformi. Uporaba zajema izvajanje različnih bioinformacijskih delotokov, ki temeljijo na analizi velikih količin podatkov. Strežnik omogoča uporabniško-določeno namestitev bioinformacijskih delotokov z uporabo odprtokodnih bioinformacijskih programskih paketov. Tipične aplikacije so na področju genetike, genomike (obdelavo surovih podatkov sekvenciranja, zlaganja genomov in anotacije), pristopov natančnega kmetijstva in obdelave hiperspektralnih posnetkov (obdelava slik, izračun modelov strojnega učenja in klasifikacija podatkov).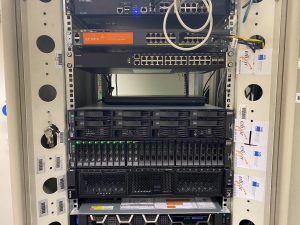 Omrežno stikalo Cisco Catalyst 9500 s 24-imi podatkovnimi vhodi (1/10/25G) in 4x 40/100G mrežnim modulom bo omogočalo hitro povezljivost strežnika za prenos velikih količin podatkov.

Računalniški strežnik ProLiant DL385 Gen10 Plus Server ima AMD EPYC 7452 procesor (64 jeder), 640 GB delovnega spomina spomina, 52 TB diskovnega prostora (RAID6) in grafično kartico NVIDIA Quadro RTX4000.

Strežnik ima namesceno programsko opremo primarno namenjeno za analizo zaporedij ter analizo in obdelovanje transkriptomskih podatkov visoko zmogljivih tehnologij (predvsem Illumina ter Nanopore tehnologij). Nabor programov in s tem možnosti se pa tudi ves čas posodablja glede na potrebe raziskovalcev.

Lokacija: NIB

Omrežno stikalo Cisco Catalyst 9200C s 24-imi podatkovnimi vhodi in 4×10 G mrežnim modulom bo omogočalo hitro povezljivost strežnika ob predvideni načrtovani nadgradnji mrežne povezave.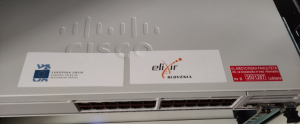 Računalniški strežnik HPE ProLiant DL385 Gen10 Plus Server ima dva AMD EPYC 7702 procesorja, vsak s po 64-imi jedri, 1 TB delovnega spomina (DDR4-3200) in 64 TB diskovnega prostora, ki v RAID5 konfiguraciji omogoča dostop do 48 TB prostora. V letu 2021 smo s sredstvi programske skupine P4-0077 server nadgradili z dvema NVIDIA grafičnima procesorja Quadro RTX 6000 za potrebe bioinformatskih aplikacij pospešenih z GPU.
Strežnik je dostopen zainteresiranim raziskovalcem. Na njem je nameščena programska oprema Qiagen CLC Genomics Server, ki preko dveh licenc Qiagen CLC Genomics Workbench paketa (nakupljeno preko sredstev programskih skupin P4-0077 in P4-0220) omogoča centralizirano izvajanje zahtevnih bioinformatskih delotokov na strežniku. Poleg tega so na njem nameščeni standardni odprtokodni bioinformatski programski paketi.

Omrežno stikalo bo omogočalo povezljivost strežnika z oddaljenimi sistemi in hiter prenos velike količine podatkov za analizo.
Opremo bomo uprabljali za različne namene. V primeru analize velike količine podatkov z algoritmi, ki vsebujejo rekurzivne klice, kompleksnejše statistične mere in zapletenim tokom podatkov bomo uporabljali strežnik za lokalno začasno hrambo in lokalno analizo podatkov. V primeru manj kompleksnega toka računskih operacij nad podatki v obliki tenzorjev bomo uporabljali za to namenjen GPU sistem.
Platformo bomo uporabljali za izvajanje paraleliziranih simulacij programabilne evolucije celičnih populacij. V okviru teh raziskav proučujemo različne možnosti za evolucijo različnih logičnih funkcij. Ker je določanje optimalnih vrednosti parametrov za doseganje konvergence časovno zelo potratno, bo paralelizacija simulacij in izvajanje teh na novi platformi omogočilo bolj temeljito preiskovanje prostora dopustnih rešitev.
Opremo bomo uporabili tudi za hitrejše preiskovanje kodov, ki vsebujejo daljše kodne besede. Nedavno je bil izveden biološki delovni pomnilnik, ki za naslavljanje uporablja kode brez prekritij. Ena izmed ključnih težav, na katero so pri izvedbi naleteli, je bila, kako generirati kod z veliko razmaknjenostjo, ki bo vseboval čim večje število kodnih besed in bo v izvedbi v DNA tudi stabilen. Naš cilj je čim bolje okarakterizirati kode, ki bi bili primerni za tako izvedbo. Ker število vseh kodov brez prekritij nad znano abecedo narašča eksponentno z dolžino kodnih besed, potrebujemo za sistematično preiskovanje prostora veliko računsko moč.
Poleg tega bomo opremo uporabljali za inferenco Boolovih predstavitev gensko regulatornih omrežij. Za izpeljavo Boolovih omrežij iz ekspresijskih podatkov je bilo predlaganih veliko računsko zahtevnih metod, vendar nad temi metodami še ni bila izvedena zadostna primerjava in validacija. Na platformi bomo poganjali metode za izpeljavo Boolovih opisov gensko regulatornih omrežij, kar nam bo omogočilo celostno primerjavo nad velikimi gensko regulatornimi modeli.
Omrežno stikalo bo omogočalo povezljivost strežnika z oddaljenimi sistemi (Arhiv raziskovalnih podatkov znotraj podatkovnega vozlišča ELIXIR-SI) in hiter prenos velike količine podatkov za analizo.
Računalniški strežnik HPE ProLiant DL385 Gen10 Plus ima dva AMD EPYC 7702 procesorja, vsakega s po 64 jedri, 1 TB delovnega spomina (DDR4-3200) in 64TB diskovnega prostora, ki redundantni konfiguraciji omogoča dostop do 48TB prostora. Strežnik je namenjen lokalni (začasni) hrambi in analizi podatkov.
1. Osrednja omrežna RIKT oprema omogoča hitro redundantno 100Gbps povezavo med obema lokacijama (Ljubljana in Maribor) osrednje RIKT opreme vozlišča ELIXIR-SI (stikala Mellanox 3700). Povezava poteka preko nacionalne omrežne hrbtenice Arnes, preko katere je vzpostavljena tudi povezava do superračunalniške infrastrukture doma in v tujini (evropska mreža ELIXIR).
2. Osrednja shramba in računska gruča tvorita osrednji del nacionalnega podatkovnega vozlišča ELIXIR-SI.
Shramba je namenjena hrambi raziskovalnih podatkov s področja ved o življenju, v skladu z načeli FAIR (Arhiv raziskovalnih podatkov). V shrambi se vzpostavljajo tudi ostale podatkovne storitve, skladne z evropsko mrežo ELIXIR, kot je npr. arhiv Federated EGA (FEGA). Shrambo tvori osem vozlišč, enakomerno razporejenih na obeh lokacijah (trenutno bruto cca. 2PB "počasnejšega" diskovnega prostora in 0,5PB hitrega diskovnega prostora).
Računska gruča je namenjena predvsem za testiranje in razvoj bioinformatskih algoritmov in algoritmov strojnega učenja za analiziranje podatkov v obliki delotokov ter za analizo in obdelavo podatkov, generiranih na laboratorijski opremi partnerjev ELIXIR-SI in ostalih raziskovalcev s področja ved o življenju. Računsko gručo tvorijo CPU vozlišča (vsako 128 jeder/256 niti in 1TB RAM) in GPU platforma s karticami Nvidia A100 80GB s hitrimi NVMe diski. Strežniki so smiselno razporejeni na obeh lokacijah osrednje RIKT opreme.
Skrbnik opreme središča ELIXIR na lokaciji v Ljubljani: doc. dr. Brane Leskošek. Kontakt: elixir@mf.uni-lj.si.
Skrbnica opreme RIKT središča ELIXIR na lokaciji Maribor: Jelena Kotiščak. Kontakt: elixir.mb@mf.uni-lj.si
(Arhiv raziskovalnih podatkov na UL MF)
Raziskovalno IKT opremo na UM sestavljata zelo zmogljiv aplikacijski strežnik z dvema AMD EPYC 7402 24-Core procesorjema in 264 GB delovnega spomina, kar omogoča računanje kar na 96 procesorskih nitih in s tem zelo hitre ter učinkovite izračune, in Storage diskovni sistem za shranjevanje. Trenutno nameščena programska oprema omogoča  določanje molekularnih mehanizmov antioksidativnega, protimikrobnega ter antikarcinogenega delovanja spojin z uporabo kvantno-mehanske izračunov, simulacij molekulske dinamike in izračunov molekulskega sidranja, prav tako pa omogoča načrtovanje zdravilnih učinkovin. Nabor programov in s tem možnosti se ves čas posodablja. Dodatni Storage diskovni sistem omogoča hrambo večje količine podatkov, tako za eksperimentalne podatke, pridobljene z ostalimi aparaturami, kot tudi shranjevanje računskih rezultatov, pridobljenih na IKT sistemu.
Z izračuni molekulske dinamike lahko določamo časovno odvisne spremembe v strukturi proteinov, ali pa določamo, kako bi lahko majhna sprememba v aminokislinskem zaporednju vplivala na zvitje in s tem povezavo z boleznimi. Trenutno ugotavljamo, ali in kako sprememba ene amino kisline v proteinu HDAC7 vpliva na zvitje in s tem povezavo z multiplo sklerozo. Prav tako smo z uporabo računalniškega IKT sistema in inverznega molekulskega sidranja razvili metodo za določevanje prstnih odtisov različnih že znanih zdravilnih učinkovin (Inverse Docking Fingerprinting) za beljakovine iz družine Coronaviridae (med drugim tudi SARS-CoV-2 – Covid19), zdaj pa je namen metodo uporabiti tudi za druge znane bolezni in za večji nabor zdravil.
Sistem se uporablja za računske eksperimente tako z naravnimi spojinami kot tudi že obstoječimi zdravili. V nadaljevanju je namen še povečati število uporabnikov, prav tako pa razširiti nabor dostopne programske opreme, da najdemo rešitev za vsako težavo.
Lokacija: FKKT UM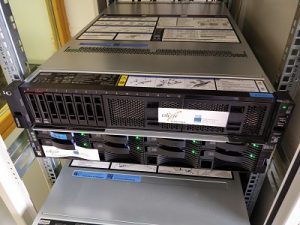 | | |
| --- | --- |
| Raziskovalna oprema projekta Paket 18 ARRS | |
Zagonska računalniška gruča in diskovno polje za Arhiv raziskovalnih podatkov UL MF (ARM)
Ključne znanstvene in tehnične informacije o programskih orodjih, podatkovnih zbirkah in storitvah za bioinformatiko in vede o življenju.
3. Bioinformatske in podatkovne storitve vključujejo:
infrastrukturo za dolgoročno upravljanje in arhiviranje podatkov,

analizo podatkov,

integracijo podatkov

interoperabilnost in upravljanje s podatki

podatkovne storitve v oblaku,

visoko-zmogljivostne računalnike (HPC)


najnovejšo programsko oprema za bioinformatiko
JSI-DKT is a founding member of the Centre of excellence for Integrated Approaches in Chemistry and Biology of Proteins (CIPKeBiP).
Through CIPKeBiP, we have access to a high-performance computing cluster, named Lutetia.
The cluster is composed of two master servers and forty-four computing servers (with a total of 1000 cores and 8TB of RAM), a disk subsystem (with a total of 24TB of hard disk drives), and ancillary equipment.
The cluster is extensively used for research related to ELIXIR topics.
We also use the resources offered by the Slovenian national supercomputing network (SLING).
The department owns a number of smaller storage/computing servers, with 128 cores and 64 cores+4 GPUs, which are also partly used for research related to ELIXIR topics.
Eksperimentalni načrt za visokorazsežne eksperimente
Upravljanje s podatki skladno s principi FAIR za napredne analize
Statistične in bioinformatske analize omskih podatkov
Sodobna vizualizacija podatkov
Razvoj različnih analitičnih poti za obdelavo podatkov
zmogljivejši sistemi za obdelavo podatkov (bioinformatska analiza genomskih podatkov, vizualizacija podatkov, razvoj analitičnih poti).
Programski paketi CLC Genomics Workbench (dve licenci),
CLC Genomics Server za bioinformatske analize,
BLAST2GO ukazna vrstica,
Codon Code Aligner

Statistične in bioinformatske analize genomskih in transkriptomskih podatkov
vzpostavitev Nacionalnega arhiva raziskovalnih podatkov
vzpostavitev Nacionalne genomske raziskovalne infrastrukture
upravljanje s podatki (varno in zanesljivo shranjevanje podatkov skladno s principi FAIR, dinamično arhiviranje)
načrtovanje, gradnja in vzdrževanje raziskovalnih in kliničnih registrov
dostop do (virtualnih) orodij za analizo
načrtovanje in izdelava bioinformatskih analiz, predvsem
avtomatiziranje osnovnih analiz in priprava podatkov za napredne analize
razvoj metod in orodij za e-učenje (spletne učilnice, elektronska preverjanja znanja in izdaja certfikatov, e-izpiti, napredni tečaji (v povezavi z IKT infrastrukturo, ELIXIR-SI ali UL MF))
koordinacija zgornjih storitev pri projektih, kjer UL MF sodeluje kot partner ali koordinator
statistične in bioinformatske analize transkriptoma
eksperimentalni načrt za -omske analize
sistem za označevanje in sledenje laboratorijskih vzorcev (kreiranje, tiskanje in branje kod QR) ter shranjevanje podatkov o vzorcih (relacijske podatkovne zbirke)
program za analizo rezultatov genotipizacije BioNumerics 7.6 (Applied Maths)
program za bioinformatske analize Geneious
računalniško načrtovanje zdravilnih učinkovin
inverzno molekulsko sidranje naravnih spojin
simulacije molekulske dinamike
prosto-energijski izračuni