Wet lab
Central national infrastructure for high-density data
1. Laboratories
Central Next Generation Sequencing laboratory
In establishment. The laboratory will offer ELIXIR-SI owned state of the art NGS and other high-throughput laboratory equipment, tools and services.
Laboratory for single cell analysis
In establishment. The laboratory will offer ELIXIR-SI owned state of the art equipment, tools and services for single cell analysis, including 10x Genomics Spatial, Gridion Nanopore and Inverted Confocal Microscope.
ELIXIR-SI RI-SI-2 project Research equipment
Central Next Generation Sequencing laboratory
Laboratory for single cell analysis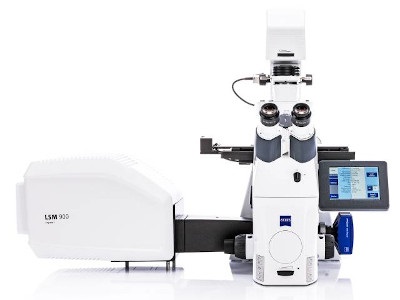 The LSM 900 confocal microscope allows the study of the three-dimensional distribution of fluorescently labeled molecules in cells and tissues. It is adapted to work with in vitro systems such as cell and tissue cultures, organoids and tissue slices.

The confocal system includes a chamber for maintaining cells at an adjustable temperature and gas concentration (CO2 and O2), which allows long-term experiments on living cells and the study of cell-physiological processes in these cells.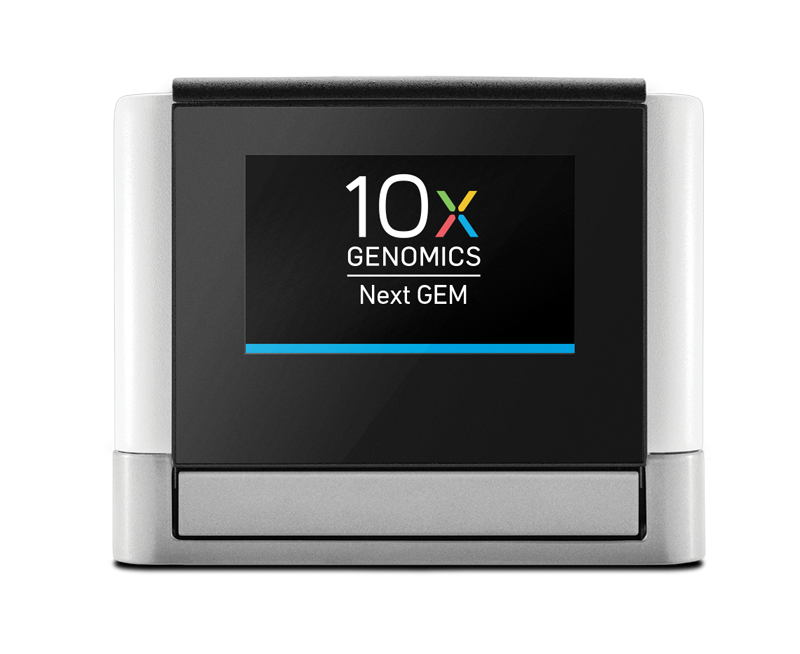 The Chromium Controller enables Chromium Single Cell (SC) and Linked-Reads Genomics Solutions. Chromium SC analyses include gene expression, epigenetics (ATAC), cell surface proteins analysis, immune profiling and targeted gene expression on a single-cell level.
The Chromium platform, powered by Next GEM technology, enables integrated analysis of SC at a massive scale. The key to this technology is the ability to generate tens of thousands of single-cell partitions, each containing a unique identifying barcode for downstream analysis.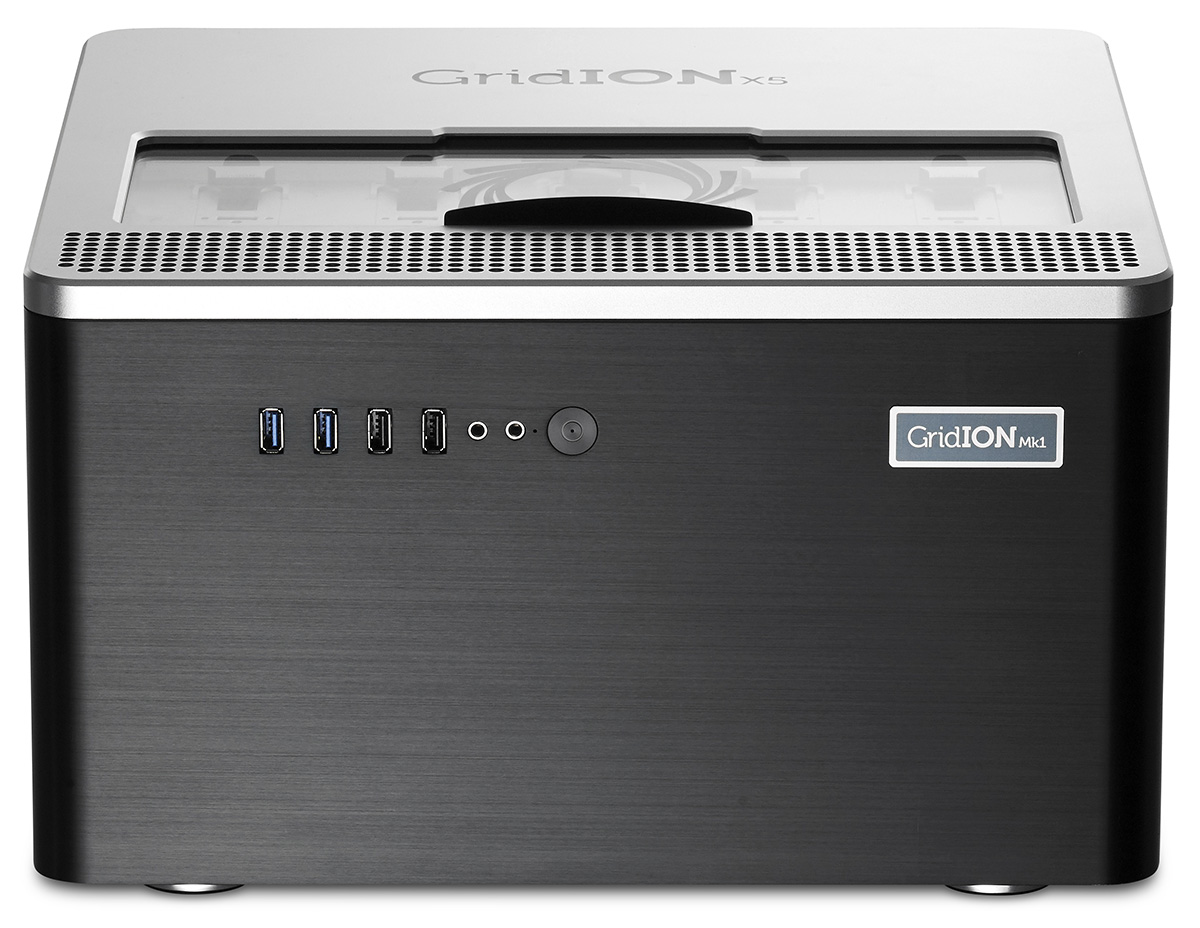 GridION is a third-generation sequencer from Oxford Nanopore Technologies, which enables long DNA, RNA or cDNA fragments sequencing. Nucleic acid sequence identification is based on the change in electric current during the passage of DNA/RNA through a protein pore. 
Sequencing can take place on 5 flow cells simultaneously, on which up to 150Gb can be read in total, thus enabling the sequencing of genomes and transcripts of all types of organisms, including humans. Nanopore technology enables sequencing and assembly of as yet unknown genomes. The computer capacity of GridION enables base-calling in real time and thus enables monitoring and control of the sequencing process.
Cryo-transmission electron microscope with basic IKT support
ARC High performance computing center
Hyperspectral cameras:

The two pushbroom imaging spectrometers; HySpex VNIR (spectral range 400–988 nm) and SWIR (950–2500 nm) (Norsk Elektro Optikk AS),
Multispectral camera 5 bands, RedEdge (Micasense)
Several qPCR machines (Thermofisher, Roche) and Hamilton pipetting robot
Droplet digital PCRs QX100 (BioRad)
Chamber digital PCR BioMark HD (Fluidigm)
CISLD
NGS sequencers (Illumina Miseq, ONT MinION)
NGS library prep infrastructure (enrichment, WGS, RNASEQ, ChIPSeq, long-reads libraries, miRNA-SEQ, Epi-SEQ)
cfDNA/RNA infrastructure
Cell Lab
Brightfield and Flourescent Microscopy Infrastructure
KIMG
NGS sequencing machine IonProton™ including all necessary equipment
Sanger sequencing machine ABI Prism 3130XL with 16 capillaries
Equipment for DNA/RNA/protein analysis (PCR, qPCR, electrophoresis, gel documentation system, samples quantification)
Linux server with 12 cores, 170 GB RAM, 18 TB disk space
Software: CLC Genomics Workbench, CLC Genomics Server, Codon Code Aligner, BLAST2GO command line
CFGBC
Genome and Transcriptome analyses
• High density microarrays
• Next Generation Sequencing
Metabolomics (shared, at Vrazov trg 2)
• high performance liquid chromatography with mass spectrometry
Cell culture lab and functional analyses
Ion Torrent PGM sequencer with Ion OneTouch2 (Ion Torrent, Thermo Fischer Scientific)
Ultrasonicator Covaris M220 Focused
1 x system for the evaluation of DNA, RNA and proteins LabChip GX (Caliper – Perkin Elmer)
Dell PowerEdge R730 Server
MALDI-TOF mass spectrometer (Bruker Daltonics Inc.)
2 x real time PCR instrument ABI PRISM 7500 Real Time PCR System (Applied Biosystems)
1 x real time PCR instrument Rotor-Gene Q (Qiagen)
2 x real time PCR instrument (LightCycler 1.2, 2.0 LightCycler, Roche)
1x realtime PCR instrument QuantStudio 5 Real-Time PCR Systems (Applied Biosystems)
1 x digital PCR 3D QS (Applied Biosystems)
capillary sequencer (ABIPRISM 310, Applied Biosystems)
Several PCR instrument (Biometra, AB-Thermo Fisher)
1 x system for gel documentation GenGenious (Syngen)
1 x capillary electrophoresis QIAXCEL (QIAGEN)
Ultracentrifuge cooling (Beckman)
1x Kingfisher automated nucleic acid extraction instrument
Computer cluster KROP1
Computer cluster KROP2
2x UV/Vis spectrophotometer